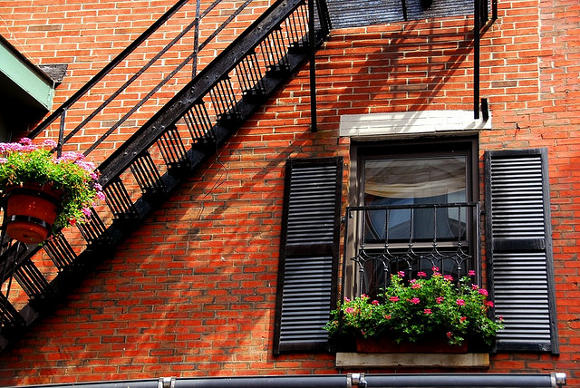 Windows are integral in every home, letting in natural light and brighten living areas. However, it is important to make sure your windows are up to date, safe, and functioning correctly. 
New windows increase the value of a home. They are more energy-efficient, lowering your utility bill to bring savings along with improved visual aesthetics.
Increase Home Value
There are many home improvement projects that people consider undertaking in the New Year. Some offer better returns on investment than others. 
Replacing your windows is one of the smartest home improvements to take on if your goal is to break even on your purchase. 
A study by The National Association of Realtors found that replacement windows increase your home's value by 97% of the cost. In other words, you will recoup 97% of the money spent on windows in resale value. 
New windows will also make a home feel larger and more spacious, with clear panes that bring in greater amounts of natural light.
Energy Efficiency
Energy-efficient vinyl or fiberglass windows can reduce up to 35% of your heating and cooling costs, so consider these savings when evaluating whether to replace your windows. 
Older homes usually have single-pane, aluminum windows, and upgrading these will make a big difference. Up to date windows that are sealed tighter will allow less air to leak in, reducing heating costs in the winter and cooling costs in the summer. 
In addition to sealing the air inside, these windows will keep noise out more effectively and create a peaceful home environment.
Spoiler alert: You can easily improve old, single-pane windows by installing bubble wrap insulation.
Read more to learn about other benefits of energy-efficient windows, including a lower utility bill, better ventilation, and a less drafty home.
Improve Operation and Functionality
Windows become frustrating when they do not function properly. Often they are hard to open, close, or clean and can also pose a safety hazard. Cracks that occur in a windowpane are dangerous, and when this happens, the best option is to move forward with a replacement. 
Keep an eye on your windows and look for telltale signs they are no longer functioning properly. 
Some of these include condensation on the windows indicating faulty seals, and a drafty home indicating your windows are not keeping air out. Poorly sealed windows will also let dirt, dust, and bugs into your home, so look for these as well. 
Finally, be sure to hire a licensed and reputable contractor to ensure your windows are installed correctly for optimal performance and safety.
Window Options
There are many available window options to fit any budget and home style. Window frames can be made from a variety of materials such as fiberglass, wood, vinyl, and aluminum. 
The most affordable option is vinyl-frame windows, and these have the added benefit of being very energy efficient. 
Wood frames bring a classic look to your home but require a decent amount of upkeep and must be stained or painted to maintain their appearance.
See also: How to wrap old wood window sills with PVC.
Aluminum-frame windows are affordable and low maintenance but conduct heat easily, making them a better choice if you live in a warm climate. 
Fiberglass and composite-frame windows are a newer material option. They are robust and energy-efficient as well, although usually slightly more expensive than vinyl. 
Talk to your contractor about the different window frame options available and what will work best for your house and climate.
With so many options available for different budgets and styles, finding the perfect windows has never been easier. 
Smart investments in your home will pay off in the long term, and keeping your house bright and comfortable makes a difference you will notice every day.